Geo Info Strategies produces a wide range of geospatial data products. We use various technologies for geodata collection, from classic geodetic surveying instruments and GPS receivers, to the mobile mapping and aerial survey using RGB and thermal cameras, as well as satellite images remote sensing.
In addition to the map productions using field data collecion, we also digitize existing analog -paper maps.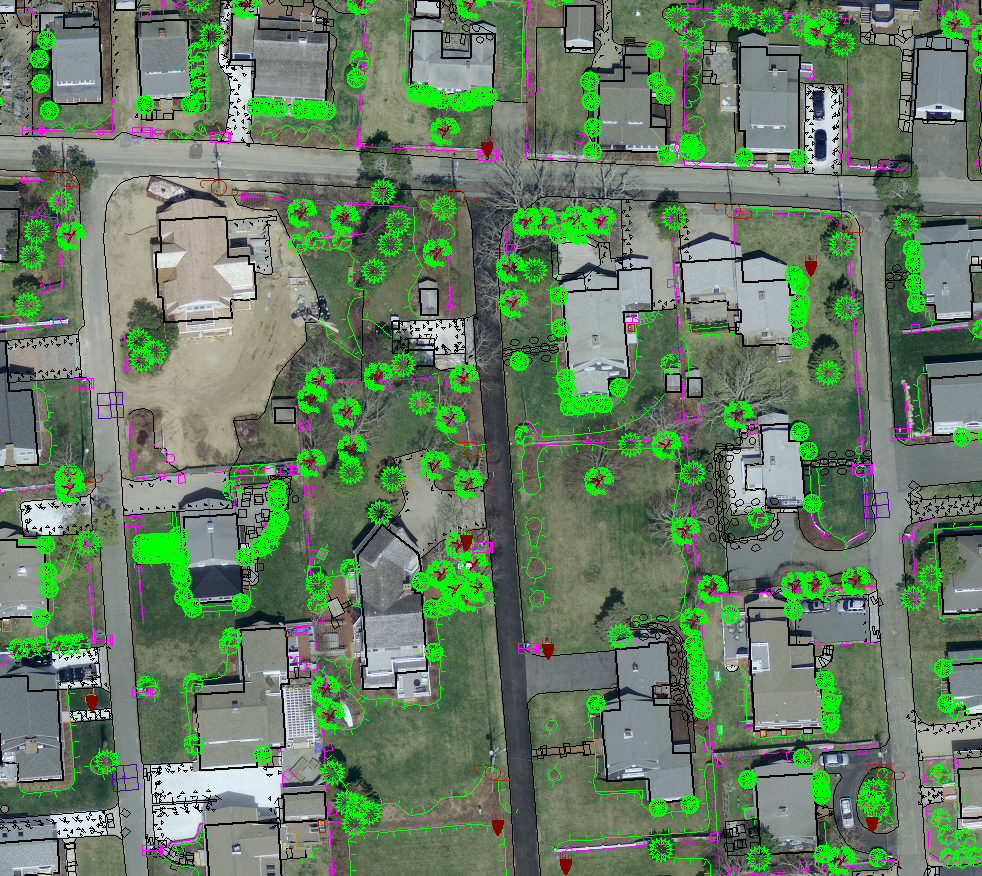 In addition to the projects implemented for our clients, we maintain the archives of a wide range of-the-shelf products, for spatial changes monitoring.
The most significant maps production and tools for digital maps creation are based on aerial survey data and procedures. Plans are made according to the standards determined by our customers or by national standards defined by the relevant institutions.
Special attention is payed to the quality of the vector data structure, so that data can be integrated into existing databases and GIS systems later in the exploitation.
We offer a wide range of vector data, based on geodata from our archive or new survey conducted according to our client specification:
various scale and content topographic maps
digital cadastre plans

real estate cadastre
utility maps
combined topographic and cadastre maps
We collect data about objects of client special interest and create specific digital plans according to defined requirements. These plans are widely used in analyzing and decision making processes, project management, determining development strategy, route optimizing, measure length and area and presentation of data.
Vector data are prepared according to the requested map projection and geodetic datum, and can be delivered in any standard CAD/GIS format.