Explorer
Oblique Mapping for Everyone.
let explore your oblique data
navigate, focus, zoom & overlay vector data
access to any Orbit prepared Oblique project
---
Basic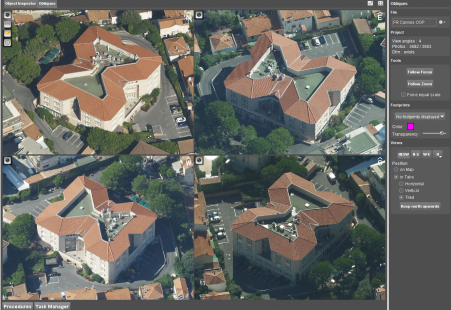 Setting the Standards for Oblique Mapping!
import and load any camera, any data, any angle
new generation view & navigation tools
measure & overlay to make better decisions
---
Feature Extraction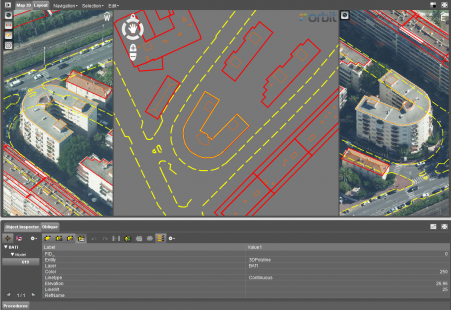 Suited for Feature Extraction.
professional Oblique Mapping unit
access to any GIS data content
register any object into GIS data formats
---
Pro

Hi-Professional Desktop Edition.
full feature extraction unit
powerful engine for dense DSM matching
will become available soon
---
Publisher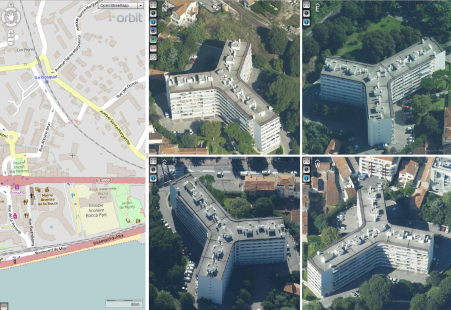 Better by Design.
the quality way for publishing online
towards an efficient use of oblique imagery
publish online and integrate using SDK
---
Oblique SDK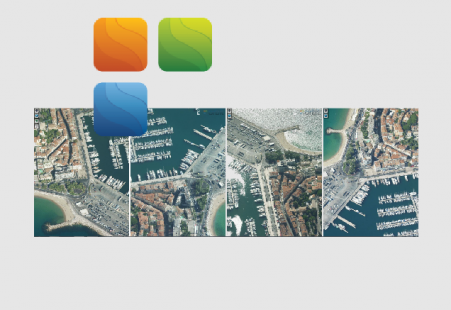 Yes you can! Integrate Oblique Mapping.
integrate oblique data in any workflow
user friendly oblique navigation, measurement & overlay
available in Flex, JavaScript and dotNet
---
Oblique Integrations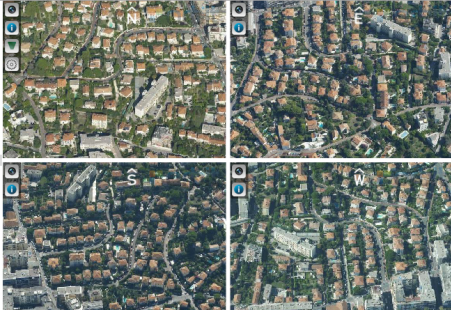 Will become available:
Oblique Mapping for ArcGIS for Desktop
Oblique Mapping for AutoCAD
Oblique Mapping for Microstation
Oblique Mapping for GeoMedia
Oblique Mapping for MapInfo
Oblique Mapping for SmallWorld
Oblique Mapping for QGIS